Happy New Year!
Our 1st show of 2016 is gonna be a good 'un…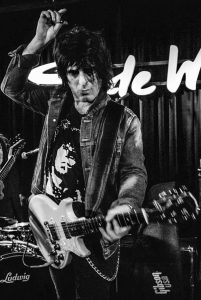 The Steve Conte NYC Band: SC – vocals/guitar, John Conte – bass, Phil Stewart – drums
Supporting Richard Lloyd, founding member/guitarist of Television
At Bowery Electric – Saturday, January 16th
Steve Conte NYC @ 8:00 PM Richard Lloyd Group @ 9:15 PM
This will be some serious New York Guitar Rock y'all – don't miss it!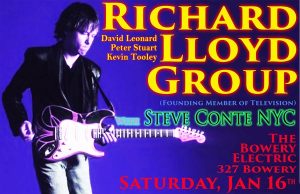 Click here to purchase tickets:
http://www.ticketweb.com/t3/sale/SaleEventDetail?eventId=6408055&pl=boweryelectric&dispatch=loadSelectionData
We hope to see some of you there! And thanks again for all of your support over the past year – may your 2016 be happy, healty and prosperous…
Cheers!
Steve Conte