New Merch Item On Bandcamp: Signed Lyric Sheets From The Bronx Cheer Recording Sessions!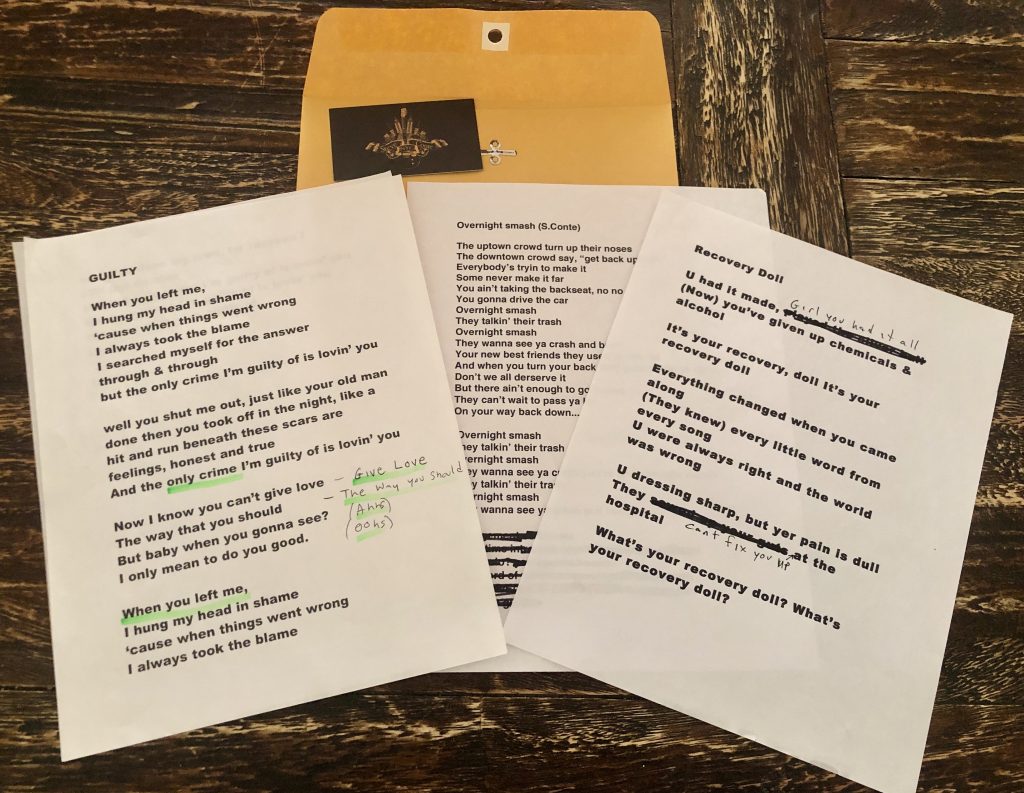 The real deal – the actual printed lyric sheets that were used in the studio when recording Steve's Bronx Cheer album. Many pages have cross-outs & notes in the margins as they were not only used by Steve, but also by background singers Willie Nile, James Maddock, Nicki Richards & LaJuan Carter-Dent. Signed & personalized by SC.
Below is what is available on Steve's Bandcamp page – you can request a specific lyric in your order but if that one is gone, you will get one of Steve's choosing.
Recovery Doll (1 copy, 2 pages)
Wildwood Moon (1 copy, 2 pages)
Guilty (1 copy, 2 pages)
Those Sexy Lies (1 copy, 2 pages)
Liar Like You (1 copy, 2 pages)
Flying (2 copies, 1 page)
The Human Animal (1 copy, 2 pages)
My Degeneration (1 copy, 2 pages)
Dog Days Of Summer (1 copy, 1 page)
Overnight Smash (2 copies, 1 page)
All orders include a FREE download of Steve's track, So Much For Love (Acoustic Demo) via the free Bandcamp app, plus high-quality download in MP3, FLAC and more.
https://steveconte.bandcamp.com/merch/signed-lyric-sheets-from-bronx-cheer-recording-sessions