Order Steve's New Single: "Fourth Of July" (Co-Written By Andy Partridge Of XTC) – On Wicked Cool Records!
At the link below, you can pre-order signed/personalized copies of the LIMITED EDITION 7" single on cloudy blue vinyl and find your favorite digital music sites to buy or stream it!
Note: The physical single will not ship until late August/early September, but the downloads & streaming will become available on the date of the song's release, June 30, 2023.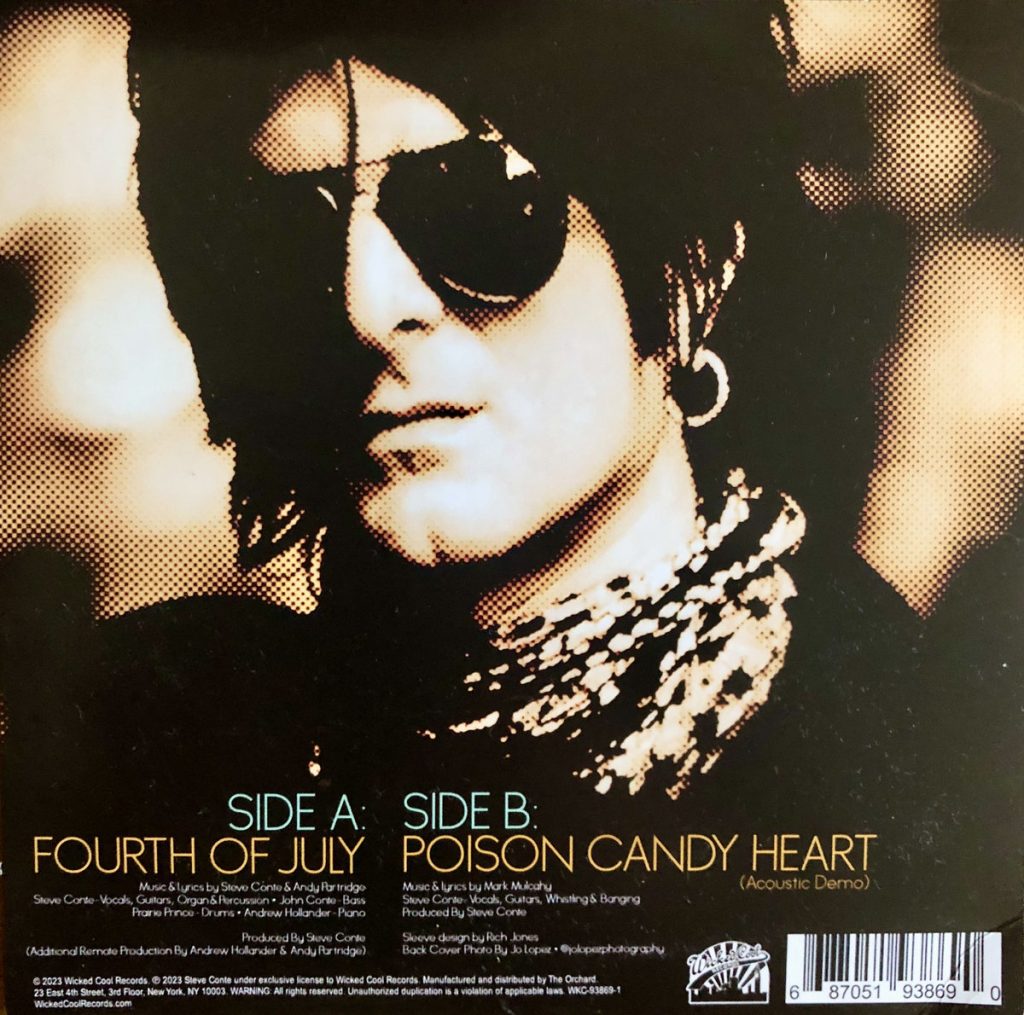 (The B-Side is an acoustic version of a very cool song, "Poison Candy Heart" by Mark Mulchahy of Miracle Legion.)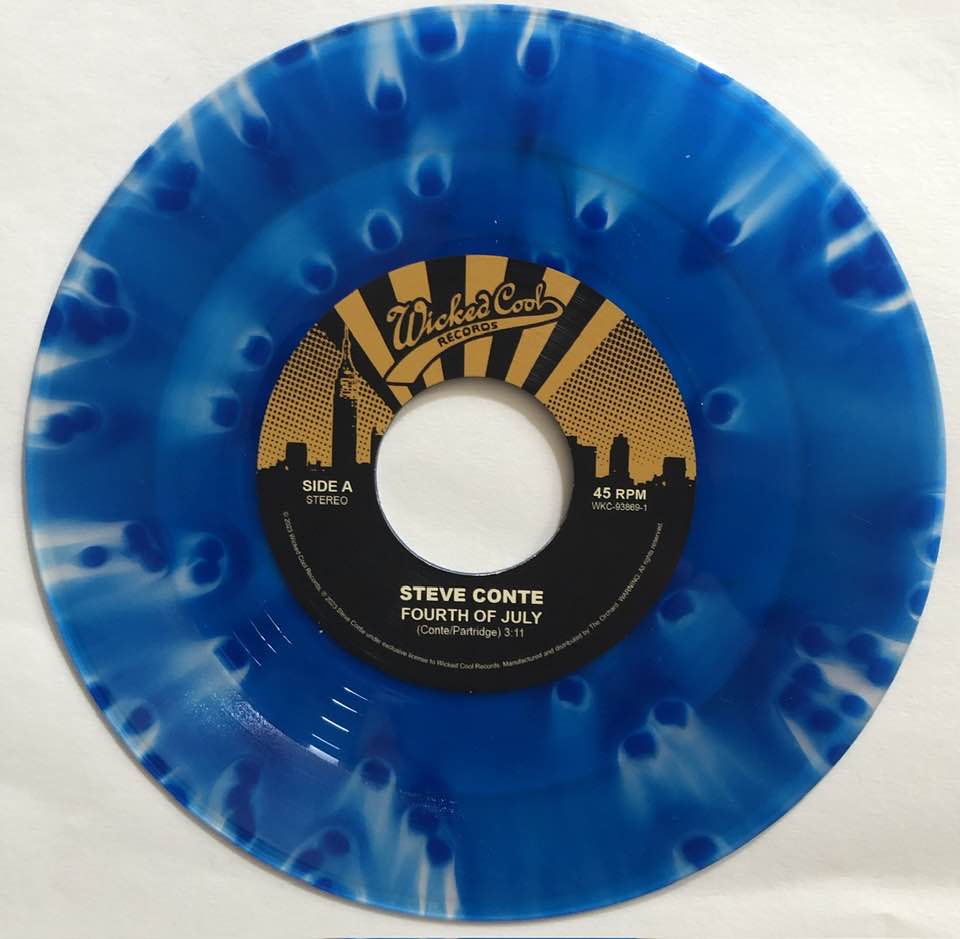 Steve Conte – Vocals, Guitars, Organ, Percussion * John Conte – Bass * Prairie Prince – Drums * Andrew Hollander. – Piano * Mixed by Geoff Sanoff @ Renegade Studios, NYC