Thoughts On The Passing Of David Bowie….

We think these artists are gonna be around forever – because they're a part of our daily lives & so important to us. Even though you might have never have seen them perform live, you just know that they are with us – and it's comforting. But when they leave us there's no chance for new music from them or an opportunity to see them perform live ever again. There's a hole left in our lives – like when Lennon left. But after 30 years we have somewhat gotten used to the reality that John isn't here and are just happy that he left us all the music, the films, the cultural events, etc. And that's the place we're going to have to get to with Bowie – eventually. But for now….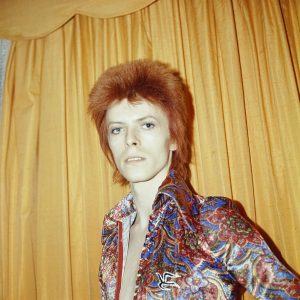 But Bowie has been with me since my adolescence; It was his shag haircut – not Keef's – that I was always after in high School…Rebel Rebel & Suffragette City were a staple on the setlist of every rock n roll cover band I was ever in…Ziggy Stardust & Diamond Dogs – the soundtrack to my rock n roll teenage years…
*
More memories – I was thrilled to get a hello and a smile from him when opening 2 shows on the Glass Sipder tour in '87…back when I was 16, New York Dolls drummer Billy Murcia's brother Al told me how David mentioned his bro in a lyric as "Billy Doll" on the Aladdin Sane album…and there's my brother John's story of hearing that voice right in his ear when playing bass for him in the studio w/ producer Tony Visconti…. 
*
He is a part of the world – like the Eiffel Tower…the Grand Canyon….the Red Sea…the Empire state building…the Twin Towers. RIP David.